The home page board automatically brings in content to display on the home page. These instructions explain how to update the home page board when the latest content is not being shown.
Instructions
The content shown in the home page board (and other boards throughout the site) is updated manually. To refresh a board with new content, including getting rid of old, outdated content, by adding in new events and happenings that have been made recently, follow these steps:

Put the page in edit mode by selecting the Edit this page icon.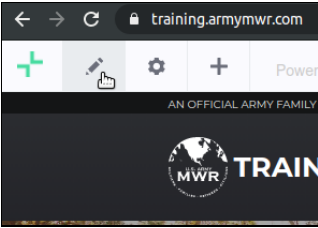 Select the Board block and select Edit Block from the contextual menu.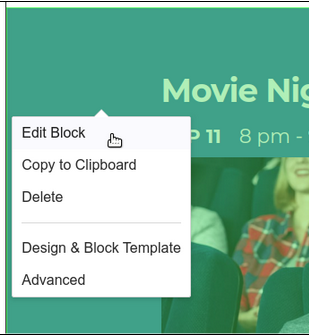 Select the Regenerate icon in the Board menu.

Confirm the command by selecting the Regenerate button and wait for the page to reload.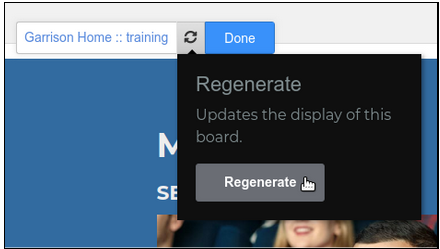 Take the page out of edit mode by selecting the edit page icon.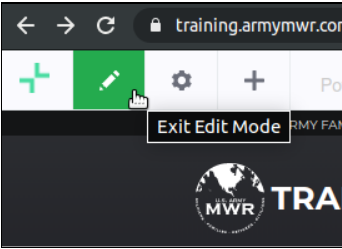 Results
The board should be updated with the latest content and changes.
Troubleshooting
If you have any questions or run into any issues, reach out to the support team by selecting the question mark icon in the upper right in the edit bar on Enterprise Web.

Scroll to the bottom of the blue side menu, past the reference materials links, and select Open Support Ticket button to open a ticket. Someone will get back with you shortly.