NAF Employees: New Health Plan Option for 2020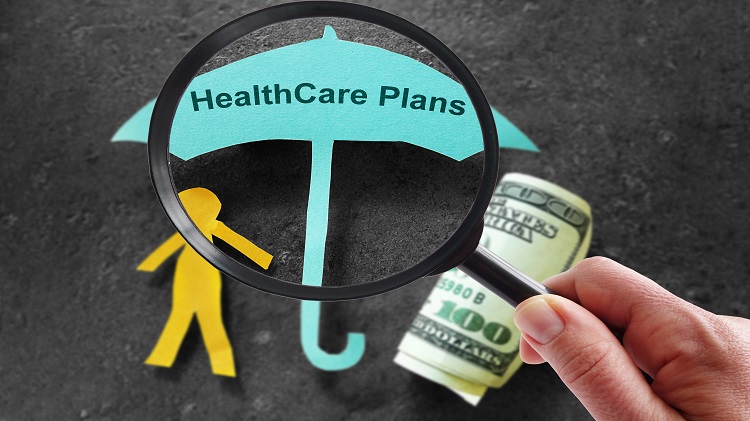 Join a call or attend a meeting to learn about the new plan option for 2020.

Find out if the new plan is right for you. You and your family are invited to attend an informational meeting in-person or by phone to learn more. Choose a time that's most convenient for you! Call in on your selected date and time by dialing (844) 712-3250 (CONUS and OCONUS), and use the passcode (94500945). (If you are at an OCONUS location, you also have the option of calling the number specified for your country at the following website: www.cisco.com/c/en/us/about/conferencing-global-access-numbers.html, and using the passcode/meeting ID (94500945)).
CONUS Calls (Times are shown in Eastern Time):
Dial (844) 712-3250, and when prompted, enter this participant code: 94500945
May
Monday, 13 May 2019: 2-3 PM
Wednesday, 15 May 2019: 11 AM-12 PM
Wednesday, 15 May 2019: 6-7 PM
Monday, 20 May 2019: 10-11 AM
Monday, 20 May 2019: 3-4 PM
Tuesday, 21 May 2019: 1-2 PM
Tuesday, 21 May 2019: 6-7 PM
Wednesday, 29 May 2019: 10-11 AM
Wednesday, 29 May 2019: 1-2 PM
June
Tuesday, 4 June 2019: 11 AM-12 PM
Tuesday, 11 June 2019: 10-11 AM
Thursday, 13 June 2019: 10-11 AM
July
Monday, 8 July 2019: 10-11 AM
Tuesday, 9 July 2019: 2-3 PM
Tuesday, 9 July 2019: 9-10 PM
Wednesday, 24 July 2019: 1-2 PM
Thursday, 25 July 2019: 10-11 AM
Monday, 29 July 2019: 10-11 AM
Tuesday, 30 July 2019: 1-2 PM
Tuesday, 30 July 2019: 7-8 PM
August
Thursday, 1 August 2019: 3-4 PM
Wednesday, 14 August 2019: 2-3 PM
Thursday, 15 August 2019: 11 AM-12 PM
Monday, 19 August 2019: 10-11 AM
Tuesday, 20 August 2019: 3-4 PM
Tuesday, 20 August 2019: 7-8 PM
September
Monday, 9 September 2019: 3-4 PM
Tuesday, 10 September 2019: 10-11 AM
Wednesday, 11 September 2019: 11 AM-12 PM
Thursday, 19 September 2019: 11 AM-12 PM
Wednesday, 25 September 2019: 10-11 AM
Thursday, 26 September 2019: 3-4 PM
October
Tuesday, 1 October 2019: 10-11 AM
Monday, 7 October 2019: 10-11 AM
OCONUS Calls (Times are shown in Eastern Time):
Dial (844) 712-3250, and when prompted, enter this participant code: 94500945
-or-
Call the number for your country as per this website: www.cisco.com/c/en/us/about/conferencing-global-access-numbers.html, and when prompted, enter this participant code: 94500945

May
Wednesday, 15 May 2019: 9-10 PM
Thursday, 16 May 2019: 8-9 AM
Monday, 20 May 2019: 9-10 PM
Wednesday, 29 May 2019: 9-10 PM
Thursday, 30 May 2019: 8-9 AM

June
Monday, 3 June 2019: 9-10 PM

July
Wednesday, 10 July 2019: 8-9 AM
Wednesday, 10 July 2019: 9-10 PM
Tuesday, 30 July 2019: 8-9 AM
Tuesday, 30 July 2019: 9-10 PM

August
Thursday, 15 August 2019: 9-10 PM
Tuesday, 20 August 2019: 8-9 AM
Tuesday, 20 August 2019: 9-10 PM

September
Tuesday, 10 September 2019: 9-10 PM
Thursday, 26 Sept 2019: 8-9 AM
Thursday, 26 September 2019: 9-10 PM