This document describes the process for adding a program page and linking it to a physical location (or facility).
Instructions
A program consist two parts:
An Express entry which represents the program and links the program to a physical location.
A page which is visible to end users
These are created seperately and then linked together through a page attribute as described in the steps below.
Create the program Express entry
1. Select the Program Express object from the Express section of the Dashboard.

2. Click New Program to create a new entry.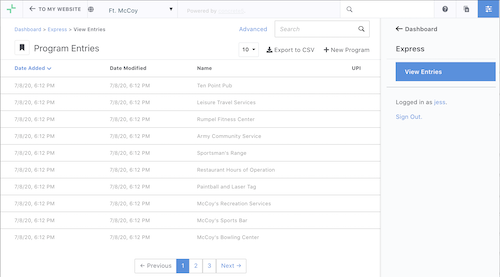 Complete the form:
Name: the name of the program.
UPI: the universal program identifier. This is used to link the program from the HQ site to the installation site
Categories: the categories which the program belongs in
Location: the physical location where the program is located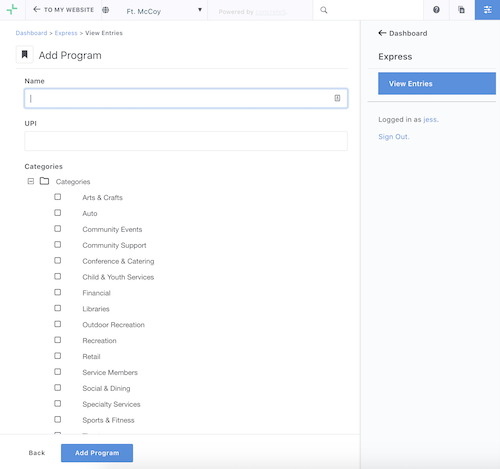 4. Click the Add Pages and Navigate Your Site button and select Program.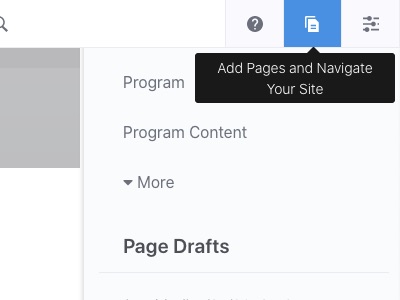 5. Complete the Composer fields. Be sure to assign a Category and add a Program UPI. Click Publish when complete.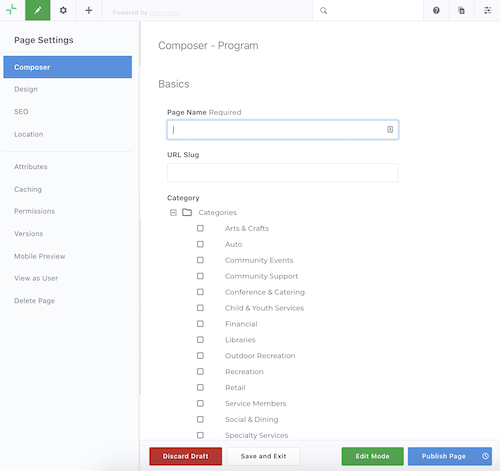 6.) Open the page Attributes.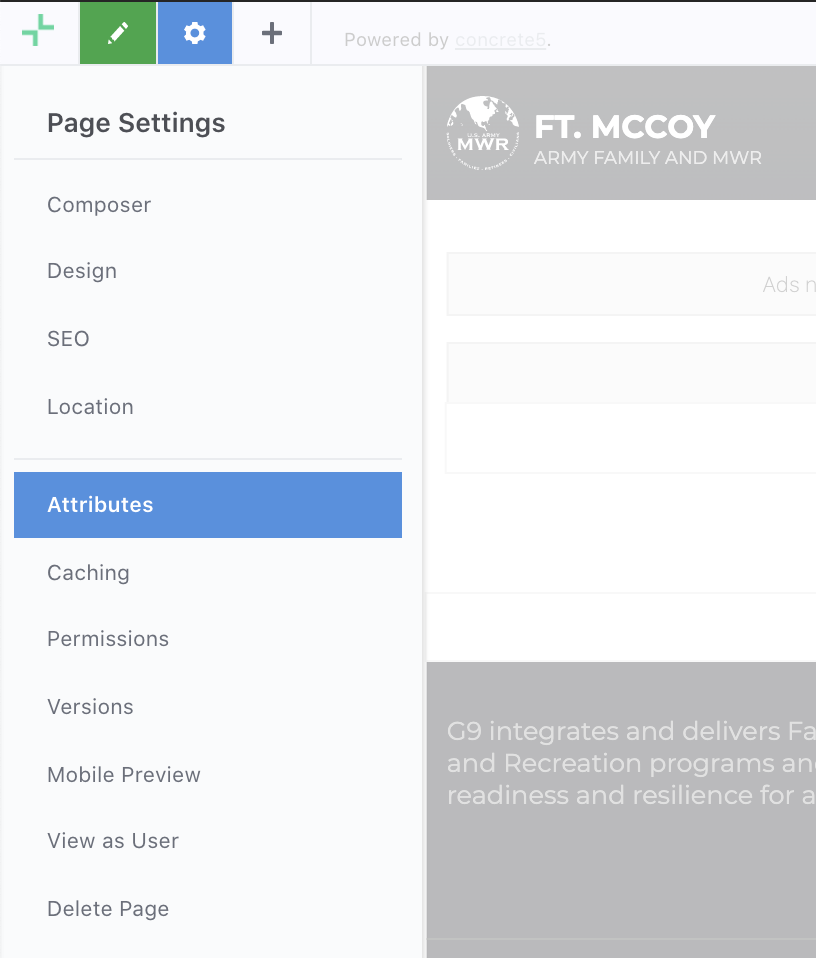 7.) Add a Program attribute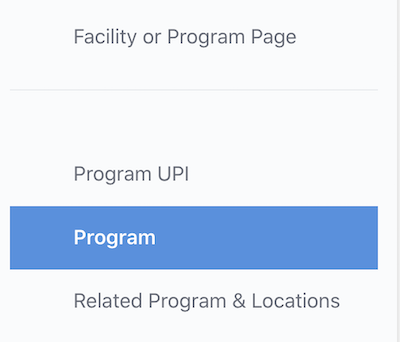 8.) Select an Entry which represents the program. This should have been created in steps 1 — 3 above and click Save. After adding the Program attribute, the contact details of the location linked to the program will appear in the right sidebar of the page.

Troubleshooting
If you have any questions or run into any issues, reach out to the support team by selecting the question mark icon in the upper right in the edit bar.

Scroll to the bottom of the blue side menu, past the reference materials links, and select Open Support Ticket button to open a ticket. Someone will get back with you shortly.