Recipe: Tzatziki Sauce (Fat Free)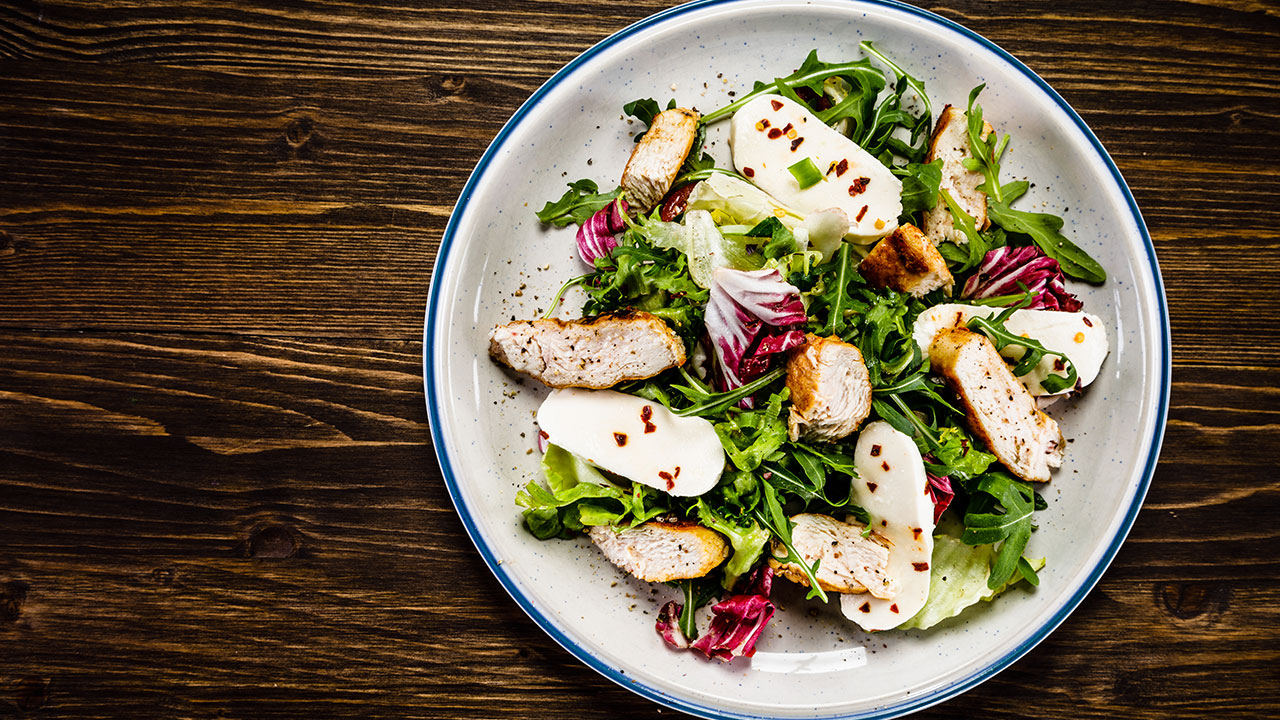 Recipe: Tzatziki Sauce (Fat Free) (HAC)
Yield: 30 – 1 oz. Portions
| Ingredients: | Qty/UOM: |
| --- | --- |
| Yogurt, Greek Plain Fat Free | 32 oz. |
| Cucumber Fresh, Peeled, Seeded, and Fine Diced | 16 oz. |
| Lemon Juice, Fresh (juice from 3 lemons) | 3 fl. oz. |
| Garlic, Fresh Chopped (2 t) | .33 oz. |
| Onion, Yellow Minced | 3 oz. |
| Salt, Kosher (5 tsp) | 1 oz. |
| Dill Weed, Dried (2 t) | .07 oz. |
Instructions:
Mix all ingredients together, except for the cucumber, and place in a food processor and blend for 5 seconds only. And then fold into the mix the cucumber.
Chill until ready to use.
Nutritionals (Per Portion 1 oz.):
Calories
19.34
Protein (gm)
1.56
Calories from Fat
0.03
Total Fat (gm)
0.0
Saturated Fat (gm)
0.0
Trans Fat (gm)
0.0
Cholesterol (mg)
.63
Sodium (mg)
373.38
Carbohydrate (gm)
3.62
Dietary Fiber (gm)
0.59
Sugars (gm)
2.54
*Nutritionals values are subject to change.