Enterprise Web 2.0 makes it easy to manage social links for garrisons so they show up in the footer intuitively and can be added and updated easily.
1. Log into Enterprise Web
2. Navigate to the "Social Links" page under System & Settings (Access to this area may depend on your access level - if you need to update it but aren't able to access it, please refer to the process for reaching out out to support noted at the bottom of this document under "Troubleshooting").

The "Social Links" page will look like this: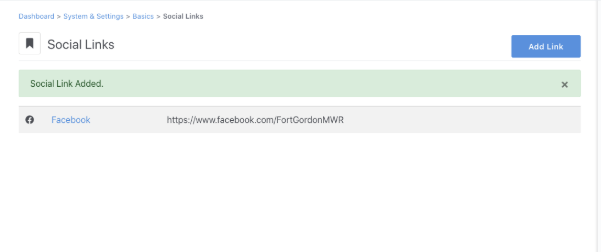 3. Now, we can add our social links. Start by clicking the "Add Link" button on the right.
4. On the next screen, click "Choose Service" and choose which social media link you want to add.
5. Then enter the URL of that service.
6. Click "Add" at the bottom of the page.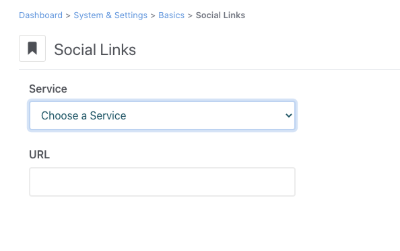 7. You will be taken to the main page and you will see your social link: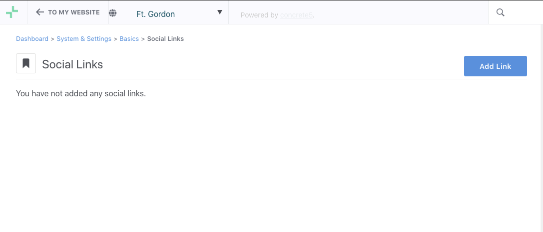 8. Repeat this process to add all your social media links.
Results
Once you have added your social media links, they will show up in the footer of your garrison site with their respective logos.

Troubleshooting
If you have any questions or run into any issues, reach out to the support team by selecting the question mark icon in the upper right in the edit bar.

Scroll to the bottom of the blue side menu, past the reference materials links, and select Open Support Ticket button to open a ticket. Someone will get back with you shortly.