The built-in pop-up feature can be used for a variety of purposes, from important announcements to promotions. An example can be seen in the screenshot to the right.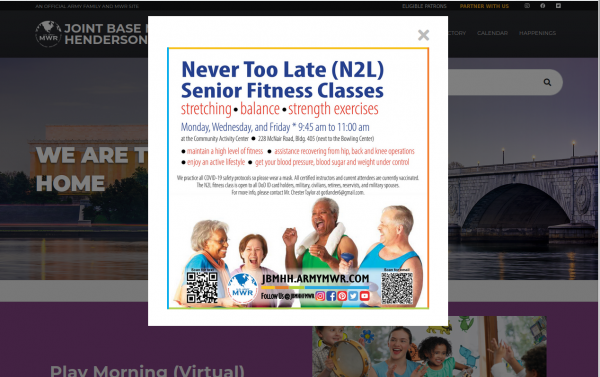 To create a pop-up, create a stack in the installation's stack directory with one of the following names (see examples in screenshot on the right):
Popup: contents are shown to all guests
Authenticated Popup: contents are shown to authenticated users after logging in
Any content can be added to the stack, but keep in mind that the pop-ups are not designed to show large amounts of information.
Once a guest or authenticated user closes the pop-up, a cookie will be saved to the browser which will prevent the pop-up from being shown multiple times.
Each new version of the stack is treated as new content, so to force the pop-up to appear again, change the content and save the stack.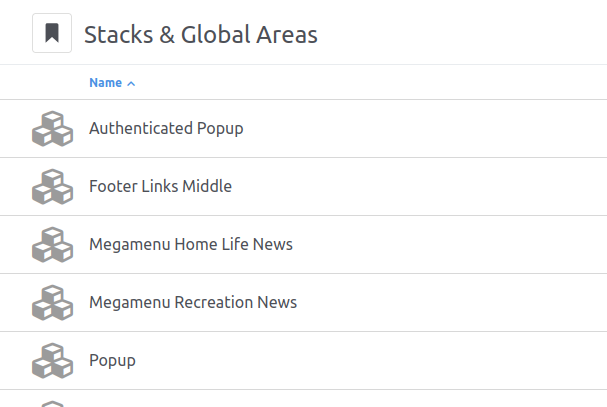 Troubleshooting
If you have any questions or run into any issues, reach out to the support team by selecting the question mark icon in the upper right in the edit bar on Enterprise Web.

Scroll to the bottom of the blue side menu, past the reference materials links, and select Open Support Ticket button to open a ticket. Someone will get back with you shortly.