How To Create A Hidden Photo Gallery
There are a couple of different ways one can create photo galleries. By creating a gallery, you can display images in a grid layout with columns and rows. You can show thumbnails for your pictures, and users can click on them to see the full image and download.
This way, you will be able to show more photos in less space, and it will look a lot more professional. This document will also explain how to hide a page with photos.
1. Log into Enterprise Web
2. Click the New Page button in the upper right-hand side of your edit bar and click it. It looks like this:
3. In the menu that appears, under "New Page," click "General."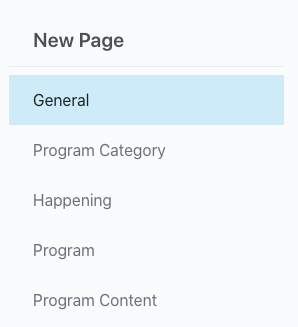 4. This will reload the page and open up a form that is called the "Composer View" for a page. Here you will enter the information that will populate your page.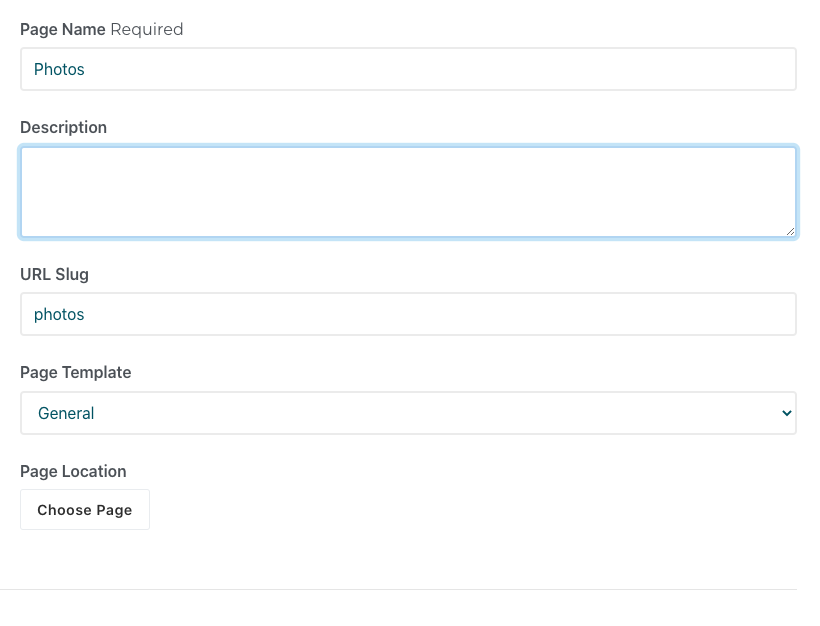 5. Page Location - Your whole site is a tree, this lets you choose where this page lives within the tree.

6. Under attributes click
Exclude From Nav - if on, this hides this page from the Auto-Nav block
Exclude From Page List - if on, hides this page from the Page List block
Exclude from Search Index - if on, this page's content will not be included in search results.
7. Pop the page in edit mode
8. Click the plus to add a block, then find the Gallery Block

9. Drag the Gallery to the content area

10 .Click on "Add Images" button to upload photos from your computer. You can also select from previously uploaded photos from Brand Central or the File Manager .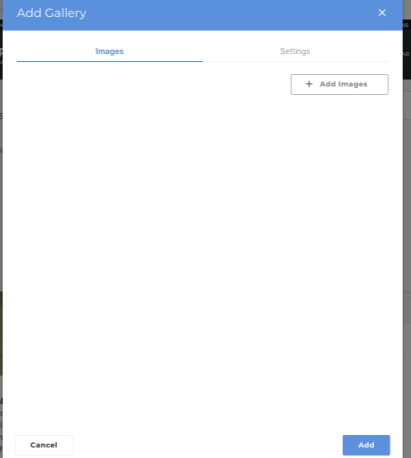 11. Select the images you want to add and click on the "Choose" button at the bottom right corner.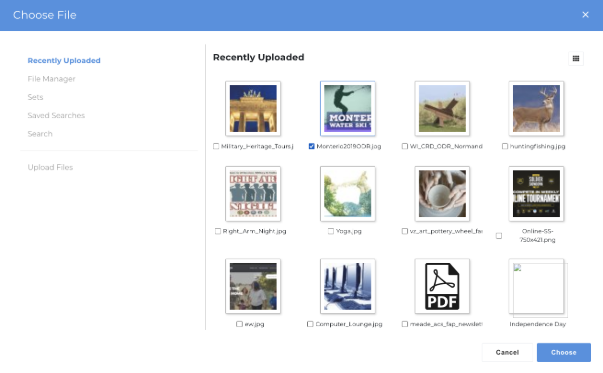 After that, your post edit screen will open with the gallery block settings. Now, you can update any settings and click "Choose" then publish your page.
Results
Creating galleries on your site can really liven up the content and help bolster the sense of community and connection to the users of your site. Once the gallery is on the page, users can click any of the images to open up a lightbox that allows them to page through the gallery of all the images. You can now add a hidden page with a photo gallery.
Troubleshooting
If you have any questions or run into any issues, reach out to the support team by selecting the question mark icon in the upper right in the edit bar on Enterprise Web.

Scroll to the bottom of the blue side menu, past the reference materials links, and select Open Support Ticket button to open a ticket. Someone will get back with you shortly.