Brand Central Drop Box Instructions
Instructions
When you want to add new content to the Drop Box in Brand Central:
1. Log into the website and navigate to the home page of https://www.mwrbrandcentral.com/
2. From the upper right menu click on Drop Box

3. Once you are in the Drop box, drag the file to the Drop Box area. The white area will turn gray and outline in blue. If you have more than one file, continue to drag and drop the files into the Drop Box

4. After you complete adding the files to Drop Box, click anywhere in the white box to begin uploading.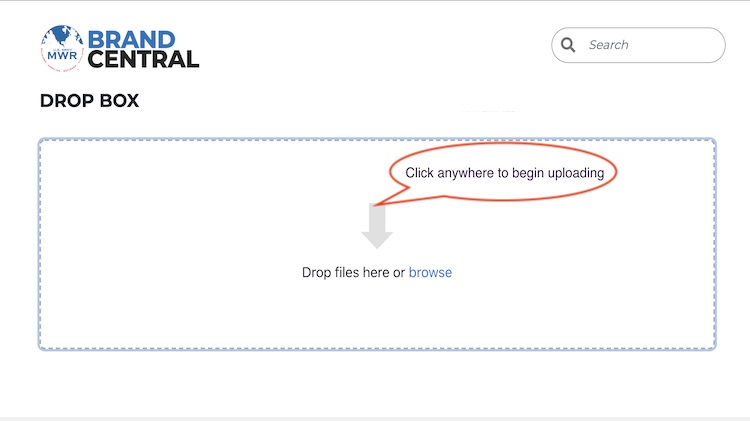 5. Click the green upload file button to upload all of the files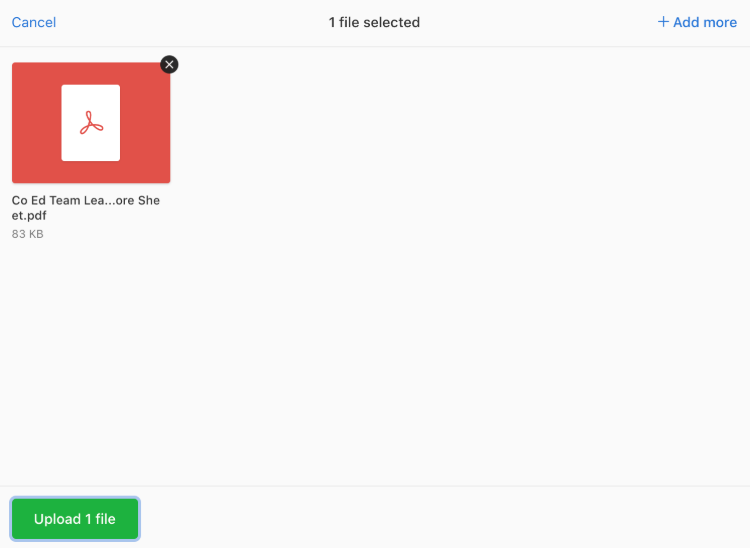 6. In the lower left you can see the upload progress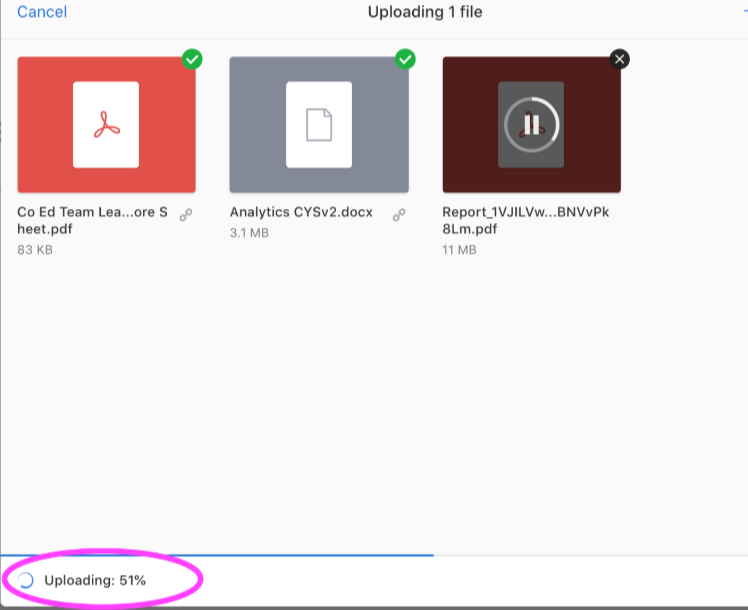 7. Once the file is uploaded, a screen will pop out and provide the urls for the file downloads. The files are available at a URL for 45 days. Copy the URL and send it to the party you want to share the file with.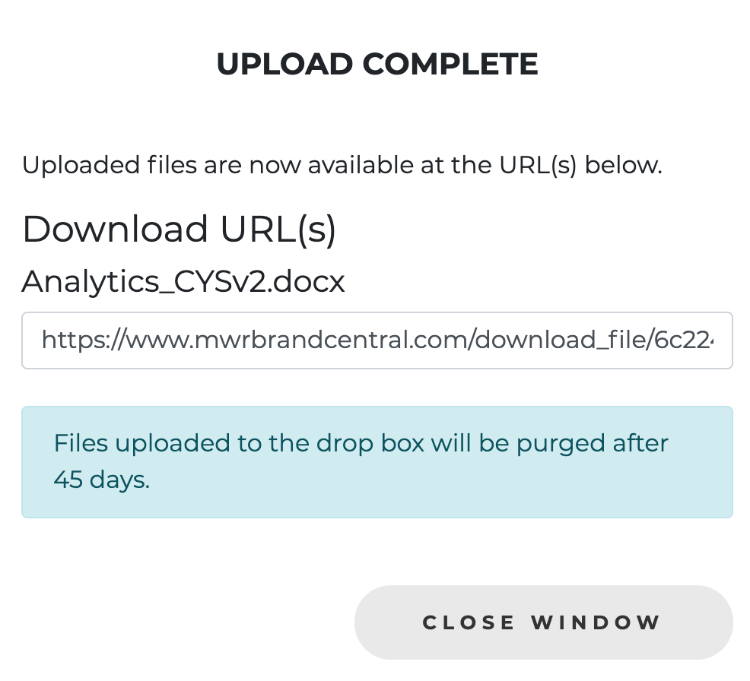 Results
Now that you have uploaded large files you can go ahead and email the link to 3rd party vendors or for internal file sending.
Troubleshooting
If you have any questions or run into any issues, reach out to the support team by selecting the question mark icon in the upper right in the edit bar on Enterprise Web.

Scroll to the bottom of the blue side menu, past the reference materials links, and select Open Support Ticket button to open a ticket. Someone will get back with you shortly.