Recipe: Pickled Red Onions Batch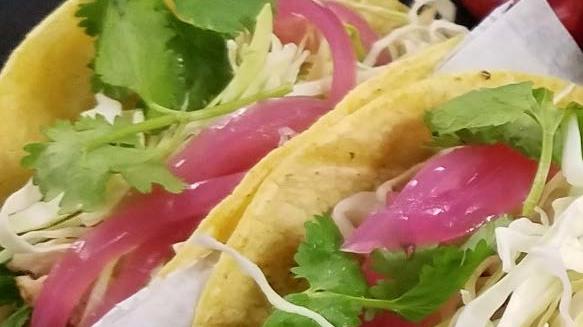 Recipe: Pickled Red Onions Batch (HAC)
Yield: 24- 1 oz. Portions
| Ingredients: | Qty/UOM: |
| --- | --- |
| Onion, Red, sliced (cut in half moon) | 24 oz. |
| Water (2 cups) | 16 fl. oz. |
| Vinegar, White (1 cup) | 8 fl. oz. |
| Sugar, granulated (2 TBSP) | 1 oz. |
| Salt, (1 tsp) | .10 oz. |
Instructions:
Place the onion in mixing bowl. Combine in a saucepan the following ingredients (except the onions); water, vinegar, sugar and salt. Over medium high heat brings to boil, stirring until the salt dissolves. When water boiled, add the onions. Stir, then bring to boil again. Then take off the heat and set aside. Transfer to a container and chill in an ice bath until reach temperature of 40'F or below.
Cover the bowl with plastic wrap. Cool to room temperature, and make sure the onions stay submerged. Chill at least overnight before use.
Nutritionals (Per 1 oz. Portion):
Calories
15.77
Protein (gm)
0.31
Calories from Fat
0.28
Total Fat (gm)
0.03
Saturated Fat (gm)
0.01
Trans Fat (gm)
0.0
Cholesterol (mg)
0.0
Sodium (mg)
284.62
Carbohydrate (gm)
3.83
Dietary Fiber (gm)
0.48
Sugars (gm)
2.38
*Nutritionals values are subject to change.